· SeaCast of Montana (68,000 sqft Metal Fabrication building on a 14 acre developed site.)
EVERLY & ASSOCIATES provided an independent Civil Design and Contract Inspection for this facility for Butte-Silver TIFID. Project involved Asphalt Roadway & Driveway Design, Waterline and Fire Main Extension, Pressurized Dose Septic System and Drainfield, Extensive On-Site Storm Water Design Including Montana Department of Environmental Quality's Storm Water Pollution Prevention Plan and Permits. This project was completed fall 2010.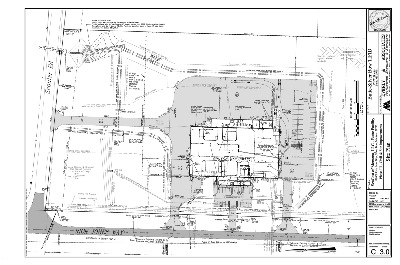 · Old Dominion Freight Terminal (24 bays) on approximately 8 developed acres. (completed 2008)

· REC/(previously ASiMI) Everly & Associates provided primary survey control and construction layout for this $5,000,000 Silicon Processes Facility. (1995-1999)

· Scoular Grain Terminal: Grain Terminal and Railroad Loading Facility. (This project actually inspired the creation of the TIFID District.)

· Butte-Silver Bow TIFID: Everly & Associates has been the primary surveying consultant for the TIFID District since its inception.

· RHONE-POULENC (previously STAUFER CHEMICAL / VICTOR CHEMICAL)
Construction project engineering, machine alignment, pond elevation & reclamation design, topography & earthwork calculations, mining blast volumes, underground tunnel surveys, & property surveys. (1992-1996)


THREE BEARS ALASKA (COSTCO STYLE WAREHOUSE) BROOKS HANNA FORD DEALERSHIP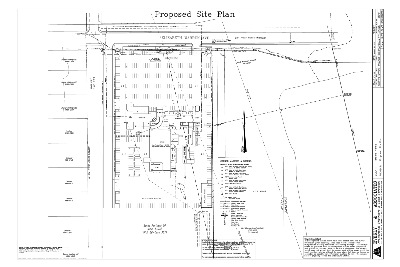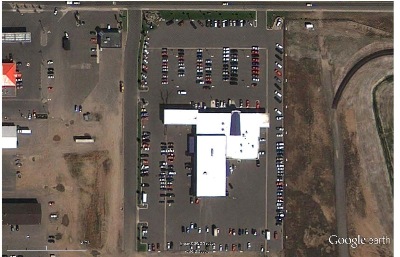 HAMPTON INN CARQUEST/AMERICAN WELDING/AARON'S COMMERCIAL DEVELOPMENT TAMMARACK SQUARE MINI-MALL BUTTREYS FOOD - DRUG STORE (now Copper City Mall) MONTANA MOTOR VEHICLES/FOREST SERVICE BUILDINGS-DEER LODGE, MT BUTTE COMMUNITY ICE CENTER GLADSTONE SEWER & WATER EXTENSION PROJECT HOBSON STREET WATER MAIN EXTENSION PROJECT


THREE BEARS ALASKA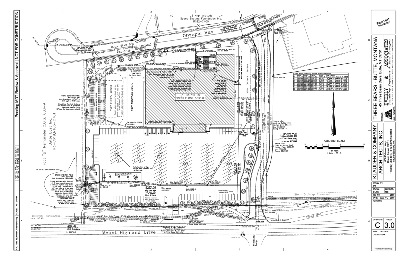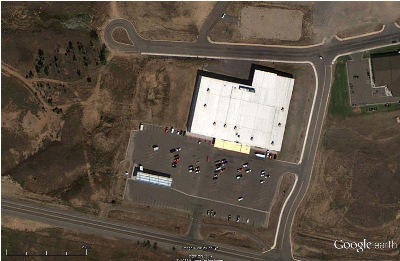 MACKENZIE RIVER PIZZA RESTAURANT SUBWAY SANDWICHES QUIZNO'S/PAPA MURPHY'S PIZZA PIZZA HUT (Butte, Anaconda & Bozeman) HARDEE'S RESTAURANT


DAIRY QUEEN-HARRISON AVENUE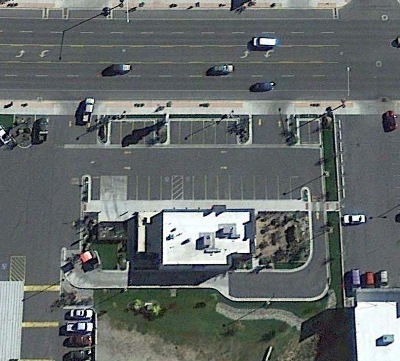 GRANITE MOUNTAIN BANK EDTECH FEDERAL CREDIT UNION MOUNTAIN WEST CREDIT UNION SOUTHWEST MONTANA CREDIT UNION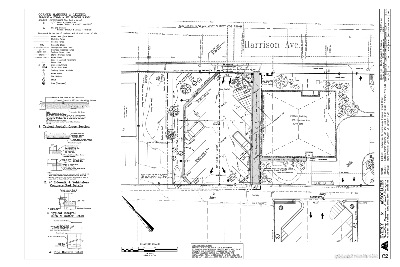 DEWEY STREET MEDICAL CLINIC TREASURE STATE ORTHOTICS SAINT JAMES HOSPITAL EXPANSION RIVENDELL ADOLESCENT PSYCHIATRIC FACILITY (now ACADIA)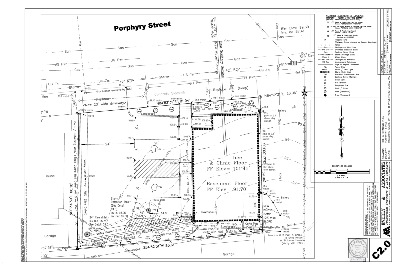 The Projects Listed Above Include Some or All of the Following Engineering and Surveying Professional Services:
- Civil Engineering, Property Surveys, Computer Aided Design & Drafting, Plans, Specifications, & Construction Layout. (Roadways, Parking Lots, Sidewalks, Curbs, Water Lines, Fire Hydrants, Lighting, Major On-Site Storm Drainage Designs, & Sanitary Sewer Extensions.)
- Some Projects Also Included Complete Landscaping Design & Inspection.



SCOPE OF PROJECTS INCLUDED: STREAM CHANNEL CROSS-SECTIONING, HAZARDOUS MATERIALS DELINEATION AND TOPOGRAPHICAL SURVEYS, VOLUME & EARTHWORK CALCULATIONS, CONTROL SURVEYS UTILIZING THE MONTANA STATE PLANE COORDINATE SYSTEM.
A1 LUMBER YARD RESTORATION PROJECT:
WARM SPRINGS TAILINGS RELOCATION (WARM SPRINGS, MONTANA):
ANACONDA LIME QUARRY:
ANACONDA - WARM SPRINGS CREEK CROSS SECTIONS:
ANACONDA - OLD WORKS SITES:
ANACONDA - RED SANDS / BLACK SANDS / HAZARDOUS WASTE SITES:
OPPORTUNITY / MILL CREEK: GROUNDWATER MONITORING WELL SURVEY:


ANACONDA MINERALS COMPANY:
ARBITOR PLANT LAYOUT & CONSTRUCTION ENGINEERING:
BASE CONTROL SURVEY - ANACONDA SMELTER
JARDINE MINING CLAIM GROUPMINING PROPERTY EVALUATIONS & SURVEYS THROUGHOUT THE WESTERN STATES.


Subdivision work entails land development planning, surveying, platting, environmental impact statements, roadway / curb / sidewalk / fire / water / sanitary / storm system design, layout, & construction supervision. Services include consulting State Department of Environmental Quality, Local Government Agencies & Governing Bodies, Planning Boards & Departments, Street Departments, Local Health Agencies, Water & Sewer Utilities, Fire Marshals, Power/Gas/Phone/TV Utilities, etc. and exchanging information and design concepts in public hearings.

ASPEN GREENS SUBDIVISION (32 TOWNHOUSE P.U.D.): (1994-1996)
RIDGE VIEW SUBDIVISION (50+ UNIT APARTMENTS/TOWNHOUSES/LOT P.U.D) (1995-1996)
MEADOWLARK GREENS SUBDIVISION (20 TOWNHOUSE P.U.D.): (1993)
PAINTED HILLS SUBDIVISION (76 UNIT TOWNHOUSE / LOT P.U.D.): (1995-1996)
TULLAMORE SUBDIVISION (28 LOTS P.U.D.): (1995-1996)
COUNTRY CLUB ESTATES - ADDITIONS 1 & 2:
CITY VIEW MOBILE HOME PARK:
(CENTER GREENS) - BLOCK 7 of the GILMAN ADDITION:
FAIRMONT HOT SPRINGS - TRAILER PARK:
GOLDEN WEST ESTATES - ADDITIONS 1, 2, & 3:
GREGSON SPRINGS ADDITION - AMENDMENT
HILDRETH MAJOR SUBDIVISION - III (Beaverhead County)
MILE HIGH ESTATES:
SKYWAY PARK ESTATES - ADDITIONS 1, 2, 3, 4 & 5:
WILSON PARK ADDITION – AMENDMENT FLEECER VIEW SUBDIVISION PHASES I, II, III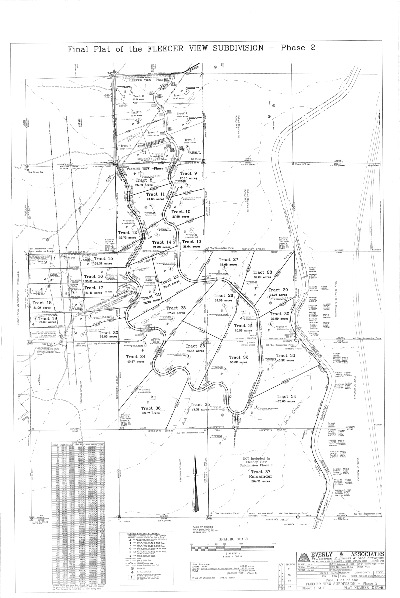 BUTTE-SILVER BOW TULLAMORE & TULLAMORE II/RAVIN ADDITION AMENDED PLAT (26 UNIT SUBSIDIZED HOUSING DEVELOPMENT):
Phase I & II – Successfully completed.
In consultation with Project Architects, Mark Reavis and Robert Corbett. Complete land surveying and civil engineering road design, grading plans, sewer and water extension, storm design.

RIDGE VIEW (120 UNIT APARTMENT COMPLEX) & RIDGE VIEW II (48 UNIT DUPLEX & 23 SINGLE FAMILY RESIDENCES) - BRANDON-LEGG DEVELOPMENT CORP.:
Phase II – Successfully completed.
In consultation with J. Kirby Architects. Complete civil engineering and land surveying services. Infill project utility upgrading existing infrastructure.

ATHERTON APARTMENTS SUBSIDIZED HOUSING PROJECT (48 UNITS):
In consultation with EHM Engineering & Thomas Development/Architects. Property & detailed infrastructure & topography survey. Construction survey of elevation benchmarks & building foundation location. Infill project utility upgrading existing infrastructure.

CONTINENTAL GARDENS SENIOR HOUSING PROJECT (68 UNIT LOW INCOME ASSISTED LIVING SENIOR PROJECT) - LOCAL GOVERNMENT & NON-PROFIT ORGANIZATION JOINT VENTURE:
Coordinate services with Teton West Architect Group & National Center for Affordable Housing. Site topography & infrastructure survey, record minor subdivision creating parcel for development. ALTA land title pre & post construction survey. HUD survey review checklists. Several block sewer & water main extension & upgrade Bayard Street extension design & grading.

HABITAT FOR HUMANITY (10 UNIT LOW INCOME HOUSING PROJECT) - COMMUNITY SERVICE:
Current project under construction.
Amend existing subdivision to locate project in existing revitalization project neighborhood. Provide property survey, site design, grading plan & building elevation design. Consult with project architect and National Affordable Housing personnel.

FARRIS CONSTRUCTION - HOBSON STREET APARTMENT (Two 12 PLEX APARTMENTS):
Successfully completed 1998.
Property survey in existing Bellevue Addition. Design & inspect extension of Public Water System to project.


NEVADA STREET APARTMENT & COMMERCIAL DEVELOPMENT (16 UNIT APARTMENT COMPLEX & COMMERCIAL DEVELOPMENT) - BRANDON-LEGG DEVELOPMENT CORP:
Successfully completed 1998.
Property Survey and Certificate of Survey recordation. Site plan and grading. Water main extension along Nevada Street to sewer project.



BUTTE-SILVER BOW EXAMINING LAND SURVEYOR:
- CONTRACTED WITH BUTTE-SILVER BOW SINCE 1978 TO REVIEW ALL SUBDIVISIONS & CERTIFICATES OF SURVEY PRIOR TO BEING RECORDED IN SILVER BOW COUNTY. ALSO BEING A CONSULTANT TO BUTTE-SILVER BOW ON LOCAL SUBDIVISION REGULATIONS AND THE MONTANA PLATTING AND SUBDIVISIONS ACT. (1978 - PRESENT)

POWELL COUNTY EXAMINING LAND SURVEYOR:
- CONTRACTED WITH POWELL COUNTY SINCE 1995 TO REVIEW ALL SUBDIVISIONS & CERTIFICATES OF SURVEY PRIOR TO BEING RECORDED IN POWELL COUNTY. ALSO BEING A CONSULTANT TO POWELL COUNTY ON LOCAL SUBDIVISION REGULATIONS AND THE MONTANA PLATTING AND SUBDIVISIONS ACT. (1995 - PRESENT)

CITY OF DEER LODGE EXAMINING LAND SURVEYOR:
- CONTRACTED WITH THE CITY OF DEER LODGE SINCE 2004 TO REVIEW ALL SUBDIVISIONS WITHIN CITY BOUNDARIES PRIOR TO BEING RECORDED IN POWELL COUNTY. ALSO BEING A CONSULTANT TO DEER LODGE ON LOCAL SUBDIVISION REGULATIONS AND THE MONTANA PLATTING AND SUBDIVISIONS ACT. (1995 - PRESENT)

BUTTE-SILVER BOW DETENTION FACILITY
- COMPLETE PROPERTY SURVEY FOR SITE ACQUISITION AND DEVELOPMENT
- COMPLETE CIVIL ENGINEERING AND CONSTRUCTION STAKEOUT INCLUDING SITE GRADING PLAN AND DESIGN OF NUMEROUS RETAINING WALLS INCLUDING 20' KEYSTONE BLOCK WALL ALONG MONTANA STREET

BUTTE-SILVER BOW / MONTANA HIGHWAY DEPT./ MT. FISH WILDLIFE & PARKS / TROUT UNLIMITED, ETC. - BLACKTAIL CREEK STREAM RESTORATION & BIKE PATH:
- LAND SURVEYING AND CIVIL ENGINEERING, WORKING IN JOINT VENTURE WITH MSE & INTERFLUVE RESTORING 1.5 MILES OF BLACKTAIL CREEK AND DESIGNING A PEDESTRIAN AND BIKE PATH CORRIDOR FROM HARRISON AVENUE TO MONTANA STREET IN THE CENTER OF BUTTE. SITE SURVEYING, CONSTRUCTION LAYOUT, RIGHT-OF-WAY CONSULTATION, PLAN, PROFILE AND CROSS-SECTION RESPONSIBILITIES. PROJECT INCLUDES THE COORDINATION AND TRANSFER OF CADD DRAWING AMONG THE THREE DESIGN CONSULTANTS. (1993 - 1997)

BUTTE-SILVER BOW PLANNING DEPARTMENT / COMMUNITY DEVELOPMENT GRANT: TULLAMORE SUBDIVISION:
PROFESSIONAL ENGINEERING AND SURVEYING DESIGN AND PLAN PREPARATION OF THIS 26 LOT, LOW-MODERATE INCOME HOUSING PROJECT IN BUTTE'S HISTORICAL DISTRICT, COMPLETE WITH DESIGN OF ROADWAYS, CURBS, SIDEWALKS, LIGHTING, FIRE HYDRANTS & WATER LINE, STORM DRAIN SYSTEM & SANITARY SEWER EXTENSIONS. (1995-1997)

BUTTE-SILVER BOW PLANNING DEPARTMENT - COBBAN'S 1ST ADDITION AMENDED PLAT:
-FULL PROFESSIONAL LAND SURVEYOR CONSULTING SERVICES TO CORRECT A 10' ERROR IN FOUR BLOCKS OF A 1930'S SUBDIVISION. THIS PROJECT INVOLVED NEGOTIATIONS ACHIEVING 28 SEPARATE PROPERTY OWNERS TO AGREE AN RELOCATED BOUNDARY LINES, WORKING IN CONJUNCTION WITH THE LEGAL CONSULTANT AND LOCAL TITLE COMPANIES, AND RECORDING AN AMENDED PLAT. (1994)

BUTTE-SILVER BOW / WATER UTILITY DIVISION: RESERVOIR/TANKS/PRV STATIONS:
- CONSULTANT TO THE WATER UTILITY DIVISION REGARDING PROPERTY SURVEYS AND SITE ACQUISITIONS. ALSO RUNNING GPS CONTROL TO ESTABLISH HORIZONTAL & VERTICAL ELEVATIONS OF CRITICAL RESERVOIR/TANKS/PRESSURE REDUCTION VALVE SITES THROUGHOUT THE BUTTE-SILVER BOW WATER DISTRICT. ALSO A CONSULTANT ON VARIOUS WATER EXTENSION AND REPLACEMENT PROJECTS. (1990 - PRESENT)

BUTTE-SILVER BOW URBAN REVITALIZATION AGENCY - 4 UPTOWN PARKING LOTS:
- CIVIL ENGINEERING, LIGHTING, LANDSCAPE, & SPRINKLING DESIGN, PLANS & SPECIFICATIONS, CONSTRUCTION LAYOUT, SUPERVISION & INSPECTION (1988)

BUTTE-SILVER BOW URBAN REVITALIZATION AGENCY - BUTTE UPTOWN PLAN:
- PREPARATION OF MASTER PLAN FOR THE OPEN SPACE, CIRCULATION & PARKING IN THE UPTOWN AREA. (FINANCING PLAN INCLUDED) (1986)

BUTTE-SILVER BOW / MONTANA HIGHWAY DEPT. - CONTINENTAL DRIVE OVERLAY:
- CIVIL ENGINEERING DESIGN AND PLANS FOR COMPLETE OVERLAY.

BUTTE METRO SEWER SYSTEM & FACILITY:
- CIVIL & MECHANICAL ENGINEERING FOR ORIGINAL SEWAGE TREATMENT FACILITY & COMPLETE ENGINEERING, PLANS, SPECIFICATIONS, CONSTRUCTION LAYOUT, SUPERVISION & INSPECTION OF SANITARY SEWER COLLECTION SYSTEM. BUTTE-SILVER BOW METRO SEWER - PRINCETON STREET SANITARY REROUTE:
- CIVIL ENGINEERING, PLAN, SPECIFICATIONS, CONSTRUCTION LAYOUT, SUPERVISION & INSPECTION FOR THE REROUTE OF A 16" SANITARY SEWER MAIN.

BUTTE-SILVER BOW METRO SEWER - MISSOULA GULCH STORM SYSTEM RENOVATIONS:
- CIVIL ENGINEERING, PLAN, SPECIFICATIONS, CONSTRUCTION SUPERVISION & INSPECTION FOR REPAIRS TO LARGE UNDERGROUND ARCHED-STONE CULVERT.

BUTTE-SILVER BOW METRO SEWER - BROADWAY STREET STORM SYSTEM RENOVATIONS:
- CIVIL ENGINEERING, PLAN, SPECIFICATIONS, CONSTRUCTION SUPERVISION & INSPECTION FOR REPAIRS TO LARGE UNDERGROUND ARCHED-STONE CULVERT.

STATE OF MONTANA - MONTANA TECH CAMPUS IMPROVEMENTS:

- LANDSCAPE DESIGN, CIVIL ENGINEERING, PLANS, SPECIFICATIONS, CONSTRUCTION LAYOUT SUPERVISION & INSPECTION OF LANDSCAPE IMPROVEMENTS, ROADWAYS, SIDEWALKS, STAIRWAYS, AND LANDSCAPE IMPROVEMENTS.

STATE OF MONTANA - MONTANA TECH PARKING FACILITIES:
-CIVIL ENGINEERING & LANDSCAPE DESIGN, PLANS, SPECIFICATIONS, CONSTRUCTION LAYOUT, SUPERVISION & INSPECTION OF VARIOUS PARKING FACILITIES

STATE OF MONTANA - MONTANA TECH MINERAL RESEARCH CENTER:
STATE OF MONTANA / FISH, WILDLIFE & PARKS - BIG HOLE RIVER ACCESS SITES:
PHILIPSBURG SCHOOL ENERGY CONSERVATION IMPROVEMENTS:
PHILIPSBURG WATER LINE FROM FRED BURR LAKE:
PHILIPSBURG SANITARY SEWER & STORM DRAIN SYSTEM:
TWIN BRIDGES WATER WELLS & WATER DISTRIBUTION SYSTEM:
VIRGINIA CITY SANITARY SEWER:
VIRGINIA CITY WATER SYSTEM:
UNITED STATES FOREST SERVICE - BRIDGE CONSTRUCTION ENGINEERING:
UNITED STATES/ NATIONAL PARK SERVICE - YELLOWSTONE PARK IMPROVEMENTS: